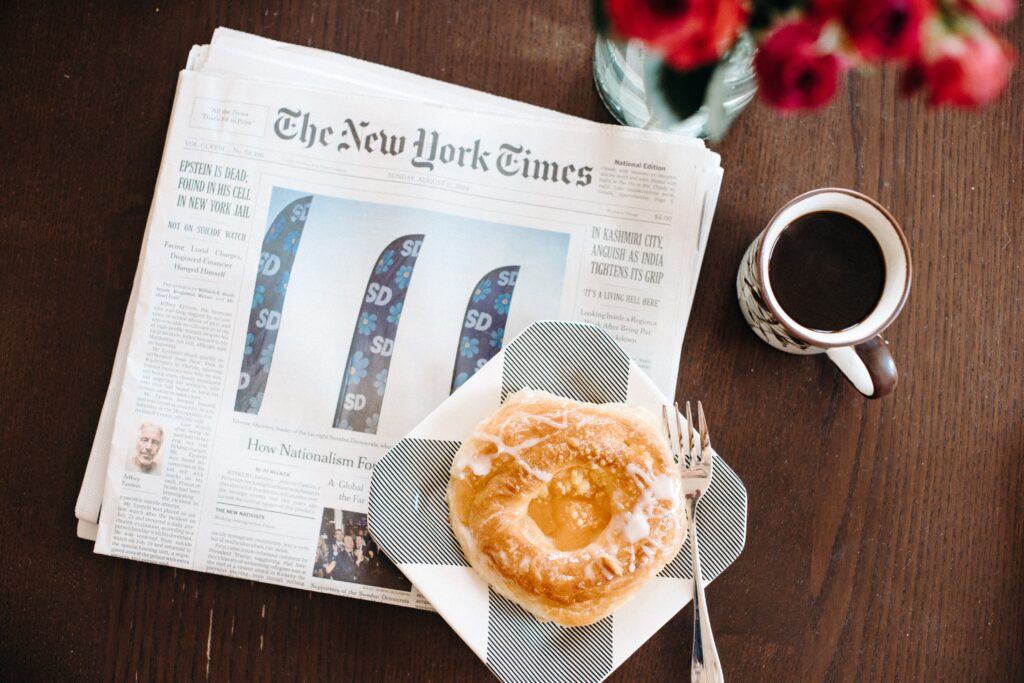 According to the New York Times, "On any given week, up to half of the books on any nonfiction bestseller list are written by someone other than the name on the book."
JFK's Pulitzer Prize-winning biography, Profiles in Courage was ghostwritten by Theodore Sorensen, Kennedy's close aide and speechwriter although Sorensen denied it until shortly before his death. It is thought that The Three Musketeers by Alexandre Dumas was at least partially ghostwritten. The wildly successful Jason Borne series is based on the work of Robert Ludlum but Ludlum only wrote three books published from 1980 to 1990. Eleven more books in the series were released between 2004 and 2017. Ludlum died in 2001 so unless someone worked out how to channel him from beyond the grave it later books were ghostwritten. This happens a lot. Stieg Larsson author of the Millennium series starting with the Girl with the Dragon Tattoo died shortly after delivering the manuscripts of all three books to the publisher but that didn't stop three more books in the series from being published. Although the author, David Lagercrantz, is named as author as continuing Larsson's series. Ian Fleming didn't write all the James Bond books.
Suffice to say, ghostwriting is very common. It tends to be more common in nonfiction but ghostwriter's have been writing books, articles, speeches, reports and blogs for centuries. (OK maybe not blogs!)
A ghostwriter by definition is someone who writes the book but doesn't get credit for it. As a result, there are not many famous ghostwriters. Famous in this context would probably equate to how prolific the writer is. My goal is to reach 100 books which I should reach in the next few years. So far, I've written 82.
However, the perception and awareness of ghostwriting as a profession has definitely changed since I started in 2000. I was amazed to learn for example that many publishers work with ghostwriters – usually very quietly. I have been commissioned by several mainstream publishers to 'fix' a manuscript. Turns out just because someone is a celebrity doesn't mean they can write!
Over the years more and more people have come to recognise, especially in nonfiction that writing is a skill like any other. If someone has something valuable to share with the world, it would be a shame for them to butcher that delivery and potentially ruin the book just because they didn't have the requisite skill set to bring that book to life. If they have the knowledge and the experience that could help others but perhaps don't have the time or skill to write it then collaborating with a ghostwriter makes sense. It is also increasingly common to acknowledge collaboration. The ghostwriter may not appear on the cover but they are often mentioned in the acknowledgement sections of the author's book. This is a much more honest and transparent approach and also helps to prevent any inference of foul play. Ghostwriting is not cheating and acknowledging the collaboration helps to clarify that.
We all have strengths and weaknesses. Decades of research has proven that there is very little point trying to elevate a weakness beyond stopping it becoming a liability. All our effort should be focused on what we are already good at and get better at that. Most of the nonfiction authors I work with are very good at what they do, they are experts in their field and often run successful businesses providing that service. Taking time away from that ability to focus on something that doesn't come naturally is unproductive, not very cost effective and often extremely challenging. Hiring a famous ghostwriter or at least one with a strong track record will help them to become an author faster and it should be much more fun. If you are interested in finding out more about how a ghostwriter could help you, then please message me!