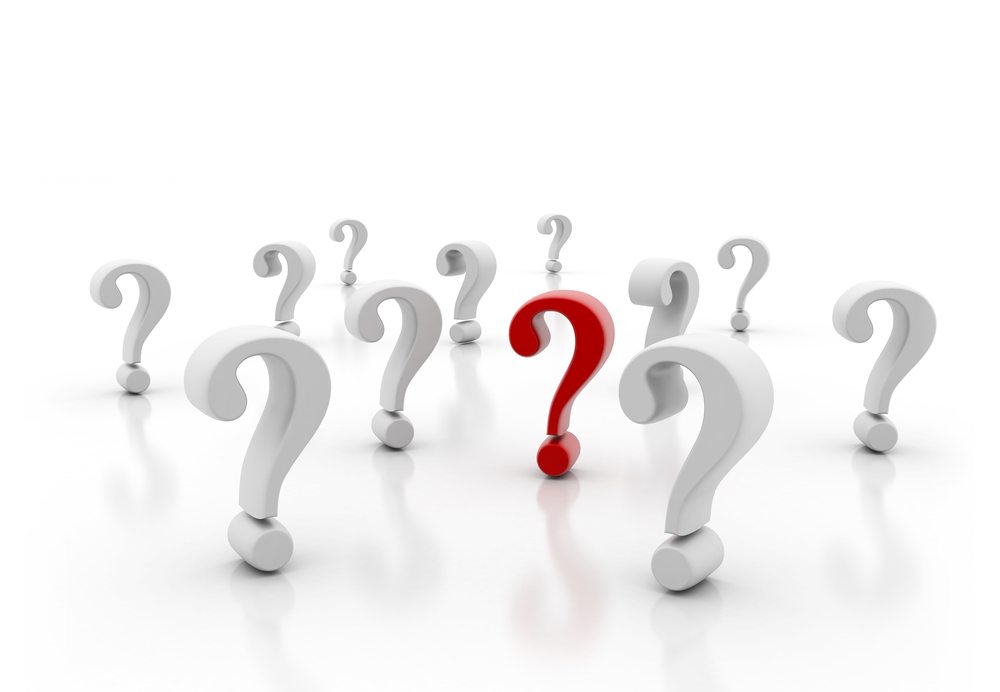 There is no definitive guide or set rules to ghostwriting. It depends on the ghost and the author how the relationship works and develops.
But, there are questions that most would-be authors would like to know the answer to before they start a conversation. These tend to be the 'deal-breaker questions', so let's jump right in…
What is Ghostwriting?
On any given week, up to half of the books on any nonfiction bestseller list are written by someone other than the name on the book.

The New York Times
Ghostwriting is when you hire a professional ghostwriter to write a book (blog, article or even tweet) on your behalf. Hiring a ghostwriter can be the perfect solution for authors who are time-poor or don't enjoy the writing process.
Mainstream publishers also use ghostwriters to ensure the timely delivery of a quality manuscript. One of the challenges for publishers is that whilst an author may have a really great idea or enjoy a high profile that could translate into higher sales they might not be able to write or have the time to write to a necessary production schedule. In this scenario, a ghostwriter is also a smart solution.
How Does Ghostwriting Work?
A ghost who has only a lay knowledge of the subject will be able to keep asking the same questions as the lay reader, and will therefore open up the potential readership of the book to a much wider audience.

Robert Harris
I work with you to understand your idea, topic, methodology or whatever it is you want to share in your book. This is usually achieved via Zoom or Skype discussions where I can ask questions and seek to better understand your approach or outlook. You can send me relevant material if you have it such as video presentations on the topic, articles or blogs you have written in the area or anything else you feel is relevant.
Once I am immersed in the material and I'm familiar with it I will suggest a suitable structure that will do justice to your thoughts and form the backbone of the finished manuscript. We tweak and finalise that structure together and I then interview you about each section in turn – where you essentially 'talk your book' to me, coving the main points you want to address. Those interviews are then transcribed and I write the book, working closely with you at every stage of the process so that you get the book you want.
The book is still your book because it contains your ideas, your content, your expertise and your IP. Your name appears on the cover and you receive the considerable business benefits that being an author can bring.
Ghostwriting in it's purest sense is a collaboration where together, we create a book that neither of us could have written without the other.
How Much Does it Cost to Hire a Professional Ghostwriter?
I want to do something splendid… Something heroic or wonderful that won't be forgotten after I'm dead… I think I shall write books.

Louisa May Alcott
I charge a fixed fee of £3500 plus 17 pence (GBP) per word. Smaller books of 40,000 words, which might be around 100 pages, similar to the length of the One-Minute Manager series cost £10,300. More substantial books of 80,000 words or 250 pages like Simon Sinek's Start with Why cost £17,100.
This is, however, just a guide. That fee can decrease if the client has done a lot of good quality work on their own and are very clear about what they want. The fee can also increase if there are more than one author, I need to interview multiple people or if you want me to project manage the book through production including writing a publishing proposal through to liaising with the chosen publisher, checking their edits and also checking the final proof.
This price also assumes that you are happy to acknowledge my involvement in the 'Acknowledgement' section of the book and I can list the book on this website for marketing purposes. If you prefer that my involvement stay anonymous then you can opt to pay an additional anonymity fee of £2,500 and your secret will be safe with me.
Clearly, hiring a ghostwriter is not an insignificant investment. The only commercially viable reason to hire a professional ghostwriter is to achieve the business and brand development goodies found far outside prospective royalty income. Once you are an author you are considered an expert in your field, you crystallise your intellectual property, increase your profile which can increase your client base and fee structure. A well-written content-rich book still opens doors – even in a digital world. Authors have kudos which can, in turn, lead to additional opportunities as a speaker or in the media.
It is also worth pointing out that according to BookStatistics.com it takes 725 hours for a first-time author to write a standard-length non-fiction book (80,000 words). If you currently change an hourly rate you might want to take a moment to consider the opportunity cost to not hire a professional ghostwriter!
How Long Does it Take to Ghostwrite a Book?
If there's a book that you want to read, but it hasn't been written yet, then you must write it.

Toni Morrison
Three to six months.
Obviously, there are some contributing factors such as how long the book is and how clear you are about what you want. How much additional research I will need to do and how available you are to deliver feedback and edit what I create. But, in my experience I can write just about anything in three to six months.
As a result, I schedule in three-month blocks and I'm usually booked six months to a year in advance. If you are considering hiring me to help you with your book, it's best to have a discussion as early as possible as I may not be able to start your book as quickly as you hoped.
Finding 80,000 words to fill the pages of a non-fiction book is not always as easy as it sounds. Starting a conversation early can help to flag any content shortfalls and allow extra time to identify additional topic areas. Consider where the 'pockets of content' are coming from in your book. What are you actually going to say? What research are you going to refer to? Have there been any relevant breakthroughs from the scientific world? What case studies are you going to include? What theory, models or hypothesis are you going to present and what evidence are you going to include to verify your ideas? Where are those 80,000 words coming from? What articles or news stories link to your topic?
If you are unsure, let's discuss it. I've picked up a lot of information over the years across multiple topic areas. This means that I can often suggest areas of exploration that you may not have considered. I am a great believer that two heads really are better than one.
Realistically, What Are My Publishing Options?
To write what is worth publishing, to find honest people to publish it, and get sensible people to read it, are the three great difficulties in being an author.

Charles Caleb Colton
Most people start from the assumption that they want to secure a mainstream publishing contract – a deal with John Wiley & Sons, Bloomsbury, Harvard Business Publishing or Harper Collins etc. But, the reality is that whether that is even possible will depend more on who you are than on the manuscript we create. Increasingly, mainstream publishers want the author to have a 'platform'. This is code for a strong social media following (thousands of Twitter followers or LinkedIn Influencer) or some type of celebrity status that they can leverage to sell more books.
Clearly, traditional publishing is still highly sought after and it's still valid – especially for busy professionals who don't necessarily want to get involved in the production process. It is still possible to secure contracts with mainstream publishers and I can write the publisher proposal if that is something else you would like. But, it's not the only route.
Self publishing is exploding. Not just because it gives the author full control over their book and how they use the book and the content but because it's now virtually impossible to tell the difference between a traditionally published book and a self published book.
If you want to use your book in other ways, for example you are considering converting it into a webinar or training programme or you would like to re-use parts of the book as blog posts – you may be better to self publish, so that you own the rights to your work. Few people realise that if you sign a publishing deal with a mainstream publisher they own the rights. If you plan to write more than one book and/or you are a speaker or have a large following on social media then you will almost certainly make more money selling your book yourself to your network. Plus, securing a publishing deal is not the end of the story. I have yet to meet a single author who has secured a publisher with a mainstream publishing company who was happy with the sales and marketing effort. Publishers are like venture capitalists – they invest in a lot of projects in the hopes that one or two pay off. If your books doesn't gain traction quickly they will simply move on to the next book.
In the end, it's likely to come down to what's possible for you. If you enjoy (or not) some type of celebrity then securing a traditional deal may be relatively easy. If not, it may be more challenging. In days gone by if the publishers said, "No thanks", we as authors had no other option. Now we do and that's incredibly liberating. If you do self publish however, it's absolutely critical that you go through the same checks and balances that a traditional publisher would to ensure a first class end product.
Finding the Right Fit
Different writers work in different ways. Ideally, find a ghostwriter experienced in your genre willing to work with you in a way that suits you. Collaborating on a book takes time and frequent interaction so choose someone you like. Find someone who you feel is on your wavelength. Do you think you can enjoy the process with this person? Are they easy to communicate with. No one likes a prima donna!
You can find out more about me, the business benefits of writing a book or explore my library. To read examples of my work, click on 'View Book' on whatever book interests you on in the library. Click the 'Look Inside' button to read samples on Amazon. If you have additional questions that are not covered above then get in touch and ask away. I will do my very best to answer them all. And remember, when thinking about your book and what you want to cover…
Do not hoard what seems good for a later place in the book, or for another book; give it, give it all, give it now.

Annie Dillard