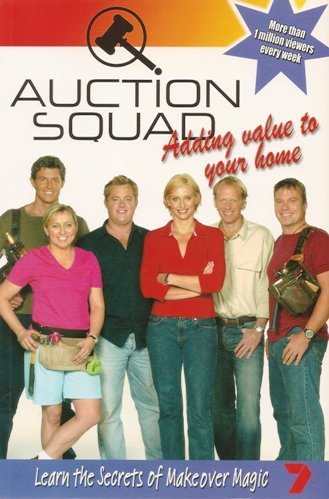 Publisher:

John Wiley & Sons

Available in:

Unavailable

Published:

October 30, 2003
Auction Squad: Adding Value to Your Home is all about creating maximum impact for minimum cost. Jam-packed with practical tips and step-by-step guides to home renovation, this book from Johanna Griggs and the Auction Squad team will have your house looking fantastic in no time.
And, if you're going to auction, this book provides the sure-fire helping hand you need to achieve the highest price.
Taking you on a virtual tour of your house, it will help you assess every nook and cranny. No stone is left unturned as the Squad shows you how to rejuvenate and revitalise your entire home. Literally everything from building a planter box to installing a skylight is covered, including:
transforming a tired and worn-out kitchen into a cool, stylish and practical space
turning a drab bathroom into a modern masterpiece
converting unused areas into an extra bedroom or study
improving the street appeal of your home
creating a colourful, low-maintenance and picturesque garden
building a deck, an outdoor patio and even a garden shed!
This book was a TV-Tie in commissioned by Channel 7 and John Wiley & Sons.
Acknowledgement
Auction Squad would like to thank, in particular, Karen McCreadie for all her efforts in literally building this book. From a jumble of ideas that could only be described as a 'renovator's delight', Karen created a book that would surely fetch a great price if it were ever to go to auction. Talk about makeover magic and adding value. Thanks Karen.