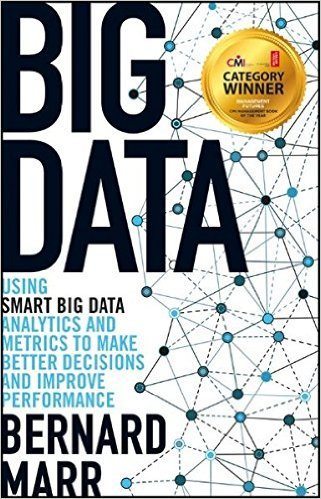 £9.75
Publisher:

John Wiley & Sons

Available in:

Paperback, Kindle, Audio Download, MP3 CD

ISBN:

978-1-118-96583-2

Published:

February 1, 2015
Purchase
Look Inside
Get Smart – Learn to convert the promise of big data into real-world results.
There is so much buzz around big data. We all need to know what it is and how it works – that much is obvious. But what will set you apart from the rest is actually knowing how to use big data to get solid, real-world business results – and putting that in place to improve performance.
Big Data shows you how to implement the same practices that leading firms have used to access new dimensions of profitability. Illustrated with numerous real-world examples from a cross-section of companies and organisations, Big Data will take you through the five steps of the SMART model:
Start with Strategy
Measure Metrics and Data
Apply Analytics
Report Results
Transform Business.
What a thought-provoking and enjoyable read! The powerful, yet simple SMART model will allow anyone to take advantage of big data in so many different ways, from improving profitability and customer retention to winning sports games! each chapter will trigger fresh ideas and identify new opportunities to better leverage data n your company. – Marcus Barlow, Operations Director, American Express

Data and analytics power everything we do. This book is the go-to-guide on data for 2015. A brilliant piece of work! – Henrik von Scheel, Advisory Board Member at Google, EMEA and Gazprom, CEO of LEADing Practice

Winner of the Chartered Management Institute (CMI) Management Book of the Year in the Management Futures category 2015/2016
Acknowledgement
And a big thank you to Karen McCreadie for the amazing editorial support!