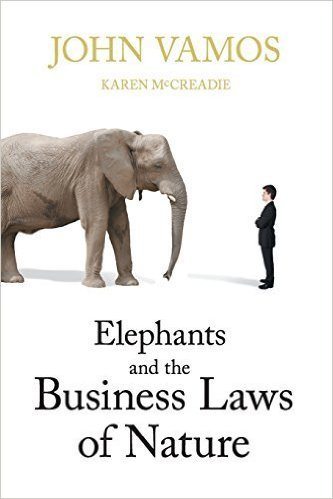 £13.10
Publisher:

Institute of Organisational Coaching

Available in:

Paperback and Kindle

ISBN:

978-0-9808073-0-3

Published:

September 20, 2010
Purchase
Look Inside
Now, I'm nervous…you've picked up this book…my book…and, apparently, the next few paragraphs you read will determine whether you buy the thing or not…
Here's my problem: there are two of you reading this book, one you can hear, the other you can't – and they are both inside your head, inside your mind! Guess which one you think you will listen to: the one you can hear? No, you are in fact driven by the one you can't hear: that 'silent' part of your mind.
Every day millions of people go to work and get busy underachieving. The reason? They have no idea about the distractive, manipulative and dominant power of that part of your mind you cannot hear. That silent mind is the elephant, the one that impacts your choices, your behavior, just as an elephant impacts its handlers.
Elephants and the Business Laws of Nature addresses the principles of workgroup engagement which, if ignored, let elephants be the handlers. In these pages, you will find out that we humans are engineered – through our successful evolution – to underperform! You will also learn how to understand, arrange and mitigate negative effects so that you, and the people you lead, can get the best chance to perform at or near their potential.
Read this book and discover what really causes the gap between our performance and our potential. And how to close that gap