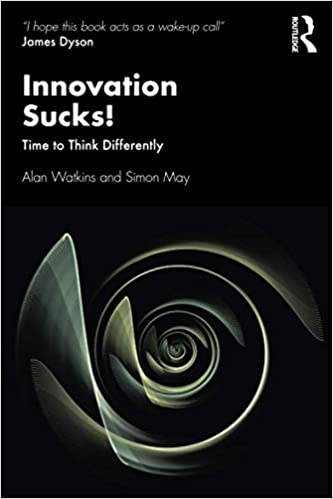 £29.99
Publisher:

Routledge

Available in:

Hardback, Paperback and Kindle

ISBN:

978-0-367-68192-0

Published:

March 15, 2021
Purchase
Look Inside
Business spends billions on innovation with very little to show for their investment or effort. This book challenges some of the 'ingrained truths' of innovation and suggests a different approach.
Innovation is not the creation of a novel idea. It is the successful commercialisation of that novel idea. Rather than starting with costly, time-consuming problem assessment that seeks to push potential solutions through an innovation funnel, an 'impeller approach' starts with possible solutions and gets the market to pull the best ones forward so they can fail fast or flourish fast. This approach is made possible by the addition of a 'bee' – a new type of integrative thinker who can harvests existing knowledge from the 'meadow of experts.' Completely reversing the innovation process means organisations are much better placed to win in the market rather than focus on finding theoretical solutions or clearing innovation stage gates. In addition, this approach also recognises that the people who shepherd the solution through the ideation and testing stage are not the same people who must then take that solution to market for successful commercialisation.
Given the current innovation failure rate, coupled with the fact that society is beset with multiple wicked problems, it's time to think differently and innovate innovation itself. This book is essential reading for Heads of Innovation and Commercialisation, Directors of Marketing, Heads of New Product Development and New Service Development, Strategy Directors, Chief Technology Officers, Government advisers and policy makers.
Acknowledgement
I would also like to acknowledge Karen McCreadie for her unrivalled editorial prowess. Karen has again been invaluable in bridging the minds of two diverse thinkers and Simon and I. She has been tireless in her efforts to work with us and marshal the manuscript into a readable format and chase down all the references, many of which we couldn't remember the details of.  (AW)
Thanks also to Karen who managed not only Alan and me to deliver our content but the enormous task of bringing it all together in a way that creates a product from our thoughts. (SM)