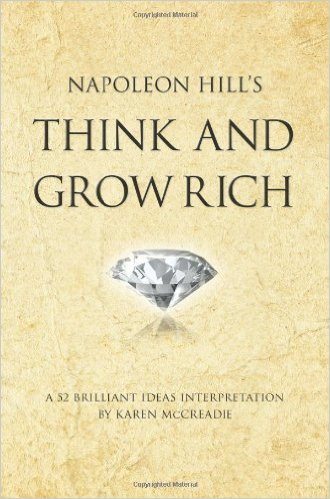 £9.99
Publisher:

Infinite Ideas

Available in:

Paperback and Kindle

ISBN:

978-1-904902-81-2

Published:

April 18, 2008
Purchase
Look Inside
Napoleon Hill's Think and Grow Rich is a personal development classic containing advice on everything from making your first million to leadership excellence and personal growth. Inside, Karen McCreadie expertly interprets the thirteen simple steps in Hill's formula for success and explains how by understanding and applying them you can change your life. Discover:
Why you need to know your 'definite major purpose' in order to progress;
How remaining flexible can turn setbacks into success;
The power of language – how widening your vocabulary can set you free;
How to harness your subconscious and turn your dreams into reality;
Why you don't need to know it all in order to succeed.
This thoroughly up-to-date interpretation of Napoleon Hill's work is not a substitute for the 1937 original, but seeks to illustrate the timeless nature of Hill's extraordinary insights by bringing them to life with modern-day examples and review of scientific research. This refreshing approach helps to transform the undeniable wisdom contained in the original Think and Grow Rich into an insightful accompaniment to one of the most positive and influential books every written.
Translations: