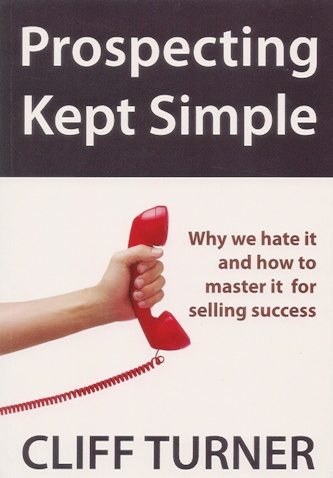 AU$12.00
Publisher:

Business Skills Publishing

Available in:

Unavailable

ISBN:

978-0-9873234-0-8

Published:

June 10, 2012
In today's competitive business world, it is probably more important than ever before to find and develop new business opportunities. To develop new business you have to find new prospects. The telephone is a fast and simple means of communication that, used properly, is still the most effective and cost-effective way of securing an appointment yet too many salespeople are not trained to take advantage of all the telephone has to offer.
You have around 30 seconds to explain to the person you are calling, why you are calling and how what you have to offer can benefit that person or their business. To do that you need a plan. This book gives you a tried and tested plan for success.
In Prospecting Kept Simple you will learn:
Why, if you hate prospecting you are not on your own.
How to get into the correct prospecting mindset.
How to find prospects in your target market.
How to find and reach the decision maker.
The 6 step process to setting an appointment.
When you have finished Prospecting Kept Simple, I can't promise you that you will love prospecting. You will however, have the tools that will allow you, even in tough economic times, to propel your sales and earning to a new level.
Acknowledgement
The writing of a book is a complicated process. I would like to thank Karen McCreadie, without her persistence and help this book would have never got over the finishing line.