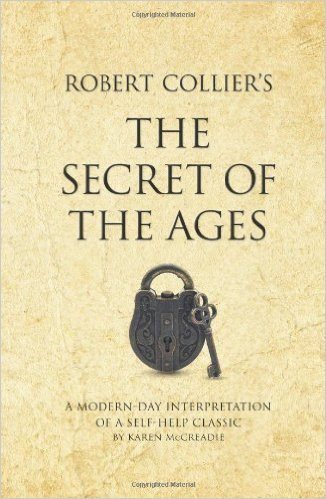 £9.99
Publisher:

Infinite Ideas

Available in:

Paperback and Kindle

ISBN:

978-1-906821-38-8

Published:

September 20, 2010
Purchase
Look Inside
After overcoming an illness by what he believed to be subliminal means, Robert Collier became fascinated with the power of the mind and how it may be used to create success in every area of life. Collier believed that one's subconscious mind is like a sleeping giant; once awoken it can bring fame, fortune and happiness. He set to work on a series of psychology texts and The Secret of the Ages, released in 1926, was the first to explore this theory. In this book, Collier plots the course his readers need to follow in order to achieve their ultimate goals. The book proved fantastically popular and sold hundreds of thousands of copies.
Karen McCreadie's interpretation of The Secret of the Ages illustrates the timeless nature of Collier's theories. Bringing them to life through 52 modern case examples. Inside readers will discover:
The power of intuition;
The good news for couch potatoes;
How thought is the direction but emotion the fuel;
Why invisible things really matter;
That age is irrelevant.
Full of wise, innovative advice and offering a sideways look at the world, The Secret of the Ages, by one of America's original success thinkers, continues to open our eyes to our potential.
Translations: