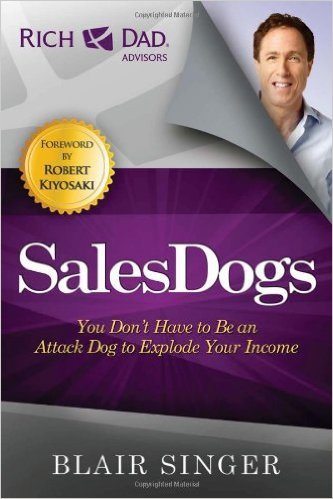 £15.00
Publisher:

Time Warner

Available in:

Paperback and Kindle

ISBN:

978-0-446678339

Published:

June 1, 2001
Purchase
Look Inside
Bearing the brand name of bestselling Rich Dad, Poor Dad, SalesDogs reveals how knowing the characteristics and interactions of the five basic 'breeds' of salespeople will be sure to help anyone improve their business and selling savvy.
Different people have the personality traits of different breed of dogs. This is the idea behind SalesDogs, a clever business book in which sales expert Blair Singer reveals how anyone can learn what their natural strengths and weaknesses are in order to achieve best possible results. With information on a wide variety of sales topics – from dealing with 'big dogs' to protecting one's territory – SalesDogs is a fun new way of looking at the sales game.
By knowing the five basic breeds of people – the Pit Bull, the Golden Retriever, the Poodle, the Chihuahua and the Basset Hound – readers will have the necessary insight to improve their business and selling savvy.
Acknowledgement
A very special acknowledgment to the writing talents of Karen McCreadie from "Aussieland", who was able to make SalesDogs readable and understandable and who was finally able to interpret what I have been trying to say for years.