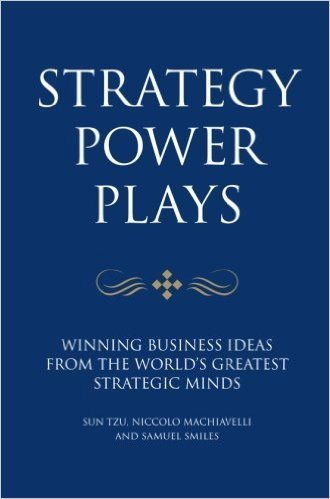 £14.99
Publisher:

Infinite Ideas

Available in:

Paperback and Kindle

ISBN:

978-1-906821-17-3

Published:

September 30, 2009
Purchase
Look Inside
Strategy Power Plays brings together some of the greatest ideas on business success from three classic books:
Sun Tzu's The Art of War;
Niccolo Machiavelli's The Prince;
Samuel Smiles' Self-help
These bestsellers, written in ancient China, Renaissance Florence and Victorian Britain, have inspired readers through the ages with simple and effective ideas and continue to inform today's readers. These influential writings have been interpreted here using twenty-first century case studies and modern business examples. The 100 short, entertaining chapters, which include practical tips and inspiring quotations, are sure to help you make a success of your career and beat the competition.
Translations: