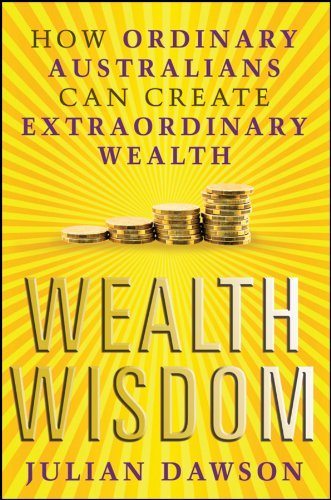 £28.69
Publisher:

Wrightbooks

Available in:

Paperback and Kindle

ISBN:

978-1-74246-810-5

Published:

October 26, 2010
Purchase
Look Inside
If you want to be rich, it pays to know that a salary, even an impressive one, will only get you so far. The billionaires of this world – think Warren Buffett, Donald Trump and Bill Gates – got seriously rich by learning how to invest their money wisely.
In Wealth Wisdom, Julian Dawson will show you step by step how you too can invest your way to financial freedom, no matter what you earn. Inside you'll discover:
the 6 steps to financial independence
inspiring tips to help you on your journey to extraordinary wealth
a killer wealth-creation strategy that combines share and property investing
how to enjoy your investment riches and live the life you dream of.
Acknowledgement
A very special acknowledgement to Karen McCreadie whose admirable writing talents helped me make this book possible. Karen was a delight to work with and made the whole daunting experience incredibly straightforward – even enjoyable! She helped me create something readable and understandable and allowed me to put in writing what I have been saying for years.